Quality & Testing
Alloy Wire International Ltd has maintained Quality approval ISO 9001 since 1991 and also achieved accreditation to Aerospace Quality approval AS9100 in April 2013. Both of these approvals are in recognition that our manufacturing and processing techniques are defined to the highest industry standards achievable.
Our major customer approvals are:
Quality Policy AS9100 & ISO 9001 Certification.
All raw material used by Alloy Wire International Ltd is fully certified when delivered and traceable back to its primary melt source.
Environmental
Alloy Wire International Ltd is fully committed to the promotion and preservation of our Environment and achieved approval to ISO14001 in 2015. This demonstrates our commitment to exceed our moral environmental responsibility, not only to our customers but to all our employees.
Alloy Wire International Ltd also takes the supply of hazardous and/or Toxic substances very seriously and pays particular attention to complying with:
The Evaluation, Authorisation & Restriction of Chemicals (REACH)
The Restriction of the Use of Certain Hazardous Substances in Electrical & Electronic Equipment (RoHS)
Section 1502 of the Dodd-Frank Act
REACH & RoHS Declaration & Conflict Minerals Statement
Environmental Policy & ISO14001 Certification
Health & Safety
Alloy Wire International Ltd is fully committed to the continual improvement of Health and Safety performance and provides adequate funding and resource to comply with Health and Safety law. We successfully achieved approval to BS OHSAS 18001 in 2015 which demonstrates the importance placed on exceeding legal & moral obligation for the well-being and safety of all employees and visitors.
Health & Safety Policy & BS OHSAS 18001 Certification
Testing
Alloy Wire International Ltd supply Certification with all shipments, containing full chemical analysis and also mechanical test results if requested.
All incoming material is visually inspected and PMI (Positive Material Identification) tested before processing begins and all our production material is checked during each stage of processing. All incoming orders are produced to the individual customer specification, some of which may involve processing sample batches for testing prior to full production.
Final Inspection carried out on all finished material to include:
• Visual inspection
• Dimensional checks
• PMI (Positive Material Identification)
• Mechanical tests
In addition, we have examination facilities that allow visual inspection up to 400x, linked to computer software that can produce digital or photographic images. We also have equipment that enables preparation and examination of cross sections of material. This is useful when looking for problems such as inclusions or seams in the material.
Mechanical results are achieved utilising the latest in-house testing equipment and computer software, which gives increased efficiency and high levels of accuracy of our testing methods.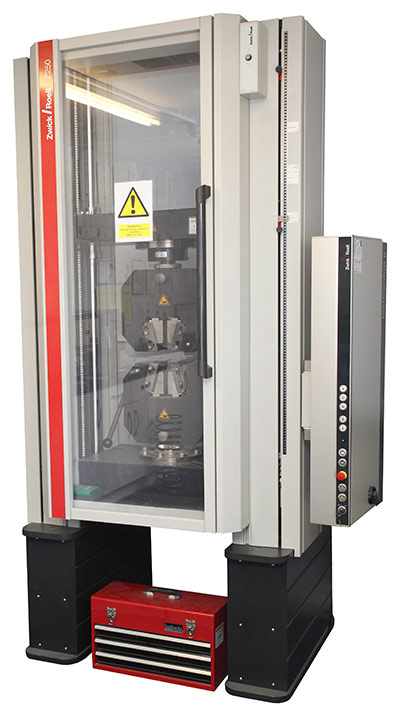 We are able to provide the following mechanical tests using our in-house testing equipment.
Tensile Strength Tests
Proof Stress Tests
Elongation
Breaking Loads
Hardness Tests*
Wrap Tests
Bend Test
Torsion Tests
Post-Heat Treatment Tests
Positive Material Identification Test (PMI)
*All Hardnesses are tested in Vickers and converted using conversion tables in ASTM E140-65
Additionally we are able to offer 3rd party external testing to UKAS certified approvals, should this be requested by any customer within the supply chain.