Exhibitions: 2017
View Exhibitions from: 2018 2017 2016
Upcoming 2017 Exhibitions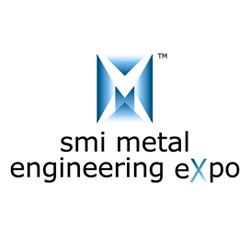 Exhibition Website
SMI Metal Engineering Expo 2017
3rd October 2017 - 5th October 2017
Booth 631
Between the 3rd and 5th of October 2017, you'll be able to find us at the SMI Metal Engineering Expo in Hartford, Connecticut! It's a global event that sees spring makers, metal stampers, wire formers and suppliers from all over the world descend in one place. With Technical Symposia discussing the latest industry information, and opportunities to mingle with manufacturers and decision makers, it will make for a unique opportunity to learn and network.
At Alloy Wire we're very excited to showcase our wire range to the world. Come along to find out about our innovative tech and how we can boost your bottom line. But if you just can't wait, here's a sneak peak to what we'll be boasting:
Excellent corrosion resistance
High temperature performance
2 week lead time
Wire from 0.025mm to 21mm
Order quantities from 3 metres to 3 tonnes
Remember, the expo runs from the 3rd to the 5th of October at the Connecticut Convention Centre, Hartford. You'll find our smiling faces at Booth 631.
Find more about the expo and register here. We'll see you there.

Exhibition Website
Shanghai Wire Expo 2017
20th November 2017 - 22nd November 2017
Hall W5, Stand D071
Address: Shanghai New International Expo Center (No.2345, Longyang Road, Shanghai)
Previous 2017 Exhibitions
Exhibition Website
The 9th Shanghai International Advanced Materials Fair
7th June 2017 - 9th June 2017
Hall W3, Stand F25
Address: Shanghai New International Expo Center (No.2345, Longyang Road, Shanghai)